Why choose ceramic braces?
Ceramic braces are wonderful for patients who want a less visible braces treatment. They are also less expensive than other "invisible" options, providing a great solution for patients on any budget. Socially-conscious teenagers might be happy to avoid the traditional "train track" look often associated with orthodontic treatment. These braces are also a good option for adults working at patient-facing businesses.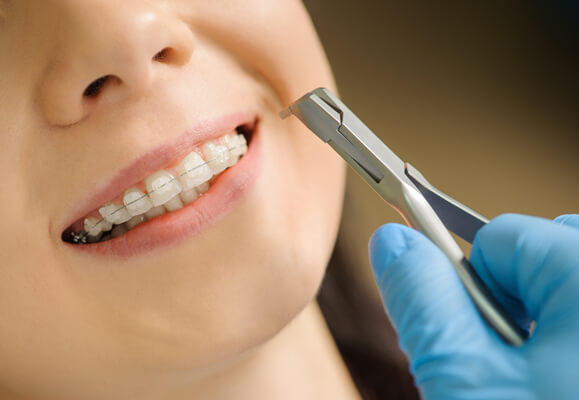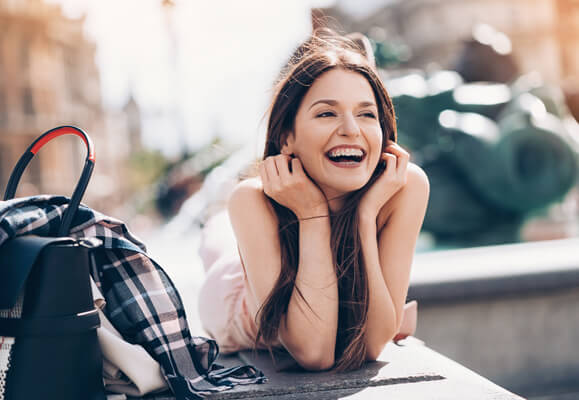 Ceramic braces - discreet and durable
Besides the obvious benefit of being a tooth-coloured treatment option, ceramic is also extremely strong and stain-resistant. This means that your ceramic braces will retain their discretion throughout the duration of your treatment. While your brackets won't stain, the elastics holding the archwire in place can still pick up colour, so make sure to brush your teeth well and avoid dark, staining drinks like coffee and red wine. If you would still like to enjoy these beverages, you can prevent your elastics from staining by drinking through a straw. For added "invisibility," you can pair your clear brackets with a white archwire -then others might not even notice you're undergoing treatment!
A clear solution for straighter teeth
Ready to start your smile journey with ceramic braces? Contact us to learn more about our clear braces and set up your free consultation at Knox City Orthodontics.