Orthodontic solutions for teens that won't make them cringe
The formative teenage years are in fact the best time for orthodontic treatment. The great news is your teen can have braces that are invisible and still realise all the benefits braces offer – correcting any immediate problems and avoiding any that could develop in the future.
Invisalign® solves the problem most teens have with braces. Using clear 'aligners' to straighten teeth, they literally can't be seen. In fact, your teen's friends probably won't even notice they're wearing them. This means teens won't feel self-conscious about receiving treatment and parents won't have an unhappy teen!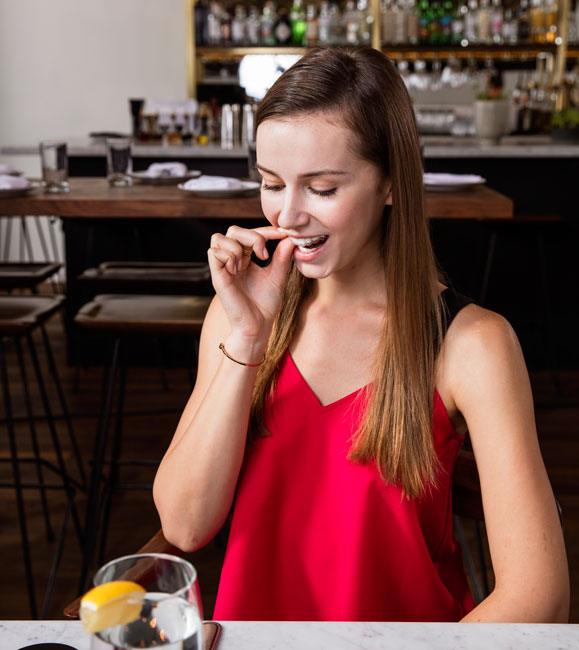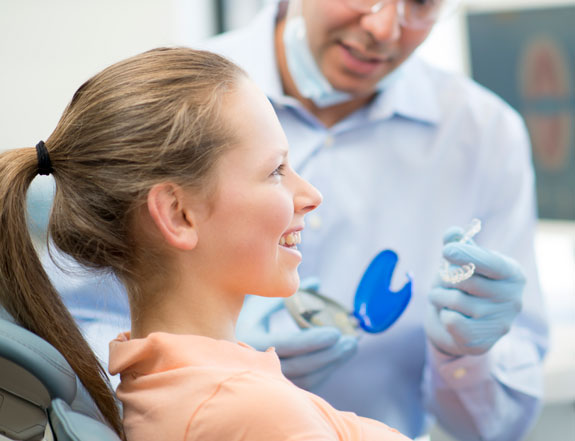 Removable and easy to care for
Invisalign® aligners can be removed, so if your teenager has a special event, say a dance or a prom to attend, they can remove them for a short while. They can also be removed for meals, so food doesn't get stuck, and there is no limitation on what can be eaten (unlike with traditional metal braces). Aside from these events, we recommend the aligners be worn around the clock for the full treatment period.
Special teen monitoring and replacement with Invisalign®
Invisalign® is available with a wear indicator, letting the orthodontist know if your teen is wearing their braces. Because Invisalign® is removable and teens can be unpredictable (and sometimes non-compliant), this helps keep your teen on target. We all know how teens can easily lose and misplace just about anything. Invisalign provides up to 6 sets of replacement aligners if they get lost or broken.
Invisalign® is a great solution for a beautiful and healthy smile - designed to work easily, conveniently and comfortably in every way.
*This product is not available for purchase by the general public. Always follow the directions for use.