Snap a selfie for straight teeth
Do you feel self-conscious about your teeth and smile but are putting up with it because you don't have time to see an orthodontist, let alone have orthodontic treatment?
We understand, which is why we're so excited to be able to offer you Dental Monitoring. You don't need to worry about booking appointments with us for your treatment because you can do it all from wherever you are – at home, at work, or away -- simply with your smart phone.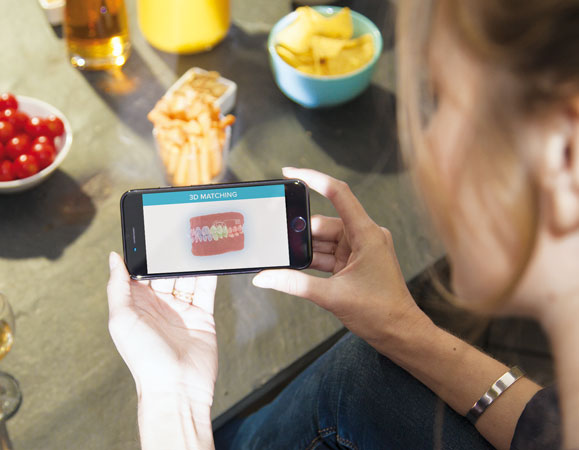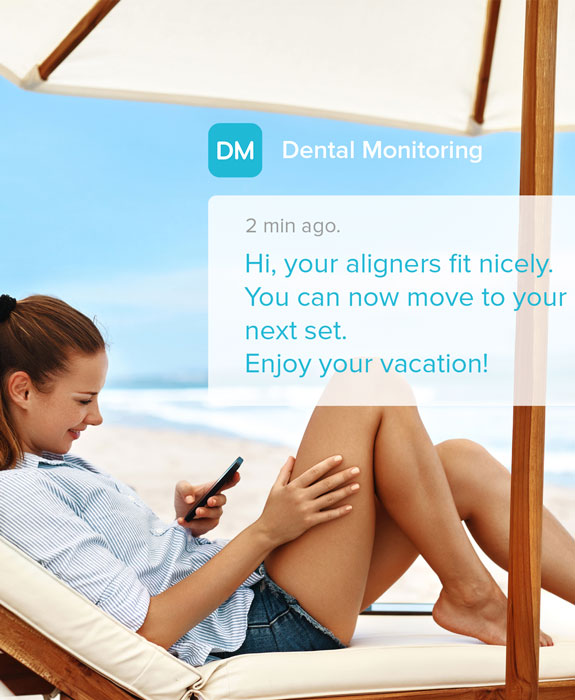 Benefits of Dental Monitoring
There are so many benefits to Dental Monitoring including:
You can be anywhere: Orthodontic treatment won't stop you from doing anything. With Dental Monitoring, as long as you have your phone and some mobile data so you can send us the photos, you can be anywhere – at home, at the office, at the beach, anywhere!
You'll see results faster: By sending us regular photos of your teeth, we can track the progress of your treatment which means you'll get results more quickly than with the traditional orthodontic treatment approach.
You can keep in touch more easily: The Dental Monitoring app means you can keep in touch with us more easily. Instead of needing to wait to book an appointment in your busy schedule, if you've got a question or concern about your treatment, simply take a photo and send it through to us via the app. We can assess it in real time and let you know what's happening and whether we need to see you.
Start your treatment today
Forget busy schedules – that's no longer a good excuse not to have orthodontic treatment to achieve the smile you've always wanted. Straighten your teeth today by booking a free consultation with our team and downloading the Dental Monitoring app.